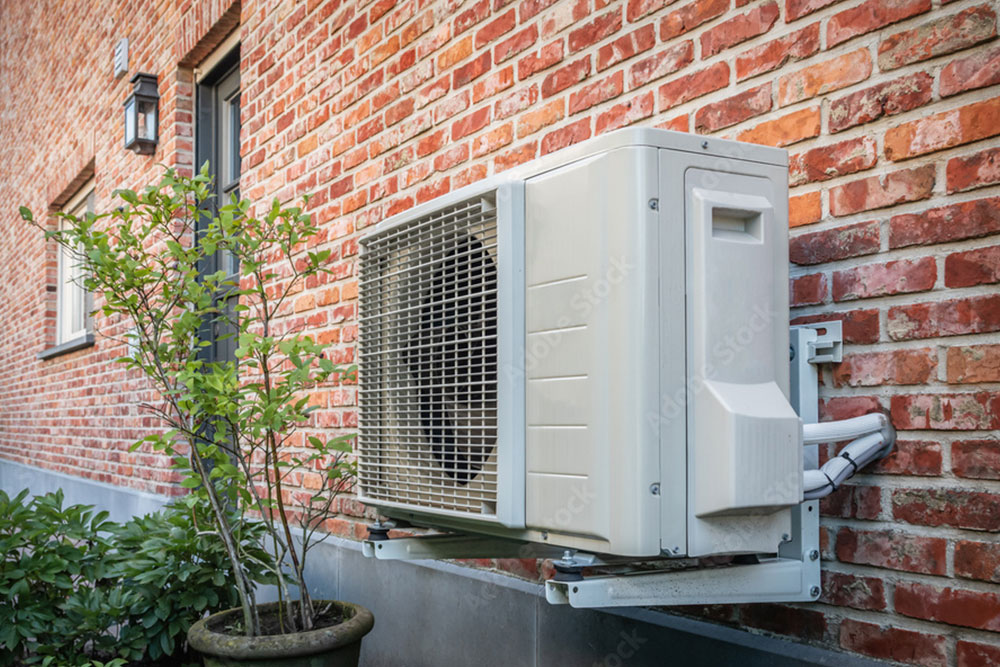 Government funded programme to benefit Friday Bridge residents looking to install a heat pump
Households in a Fenland village are set to benefit from an innovative project which will make low carbon heating more affordable. This comes after Cambridgeshire County Council and partners have been awarded £1.8m of funding from central government's Heat Pump Ready (HPR) programme.
Friday Bridge is one of a number of trial areas where projects like this are being rolled out under the Government's Heat Pump Ready Programme. The others are in Oxfordshire and Bristol.
The Fenland project partnership includes City Science, Cambridgeshire County Council, Fenland District Council, Peterborough Environment City Trust, Growth Guides and Lendology.
The plan is to create a 'one stop shop' offer for those interested in saving money on their energy bills and reducing their carbon emissions in the Friday Bridge area.
Homeowners could benefit from a £5k grant towards the cost of their own Heat Pump and a low-cost loan from the County Council or bond to cover the total of measures including insulation to avoid large upfront costs and help keep bills low.
The Department for Energy Security and Net Zero (formerly BEIS) awarded Cambridgeshire County Council and its partners the funds to speed up the take-up of heat pumps, following the Council-led development of an initial £200k feasibility study.
The study considered how consumers currently on the gas network could be supported in adopting green energy.
City Science, the company that carried out the feasibility study last year, drew up a plan and understanding of how to install a large number of individual heat pumps in homes within rural areas.
From June, households across Friday Bridge will be contacted and told how they can find out more about choosing to ditch their gas boilers in favour of a heat pump. Residents will also be offered the option to upgrade their radiators and insulation to improve energy efficiency across their home.
Heat pumps are an alternative to traditional heating systems and an important technology for decarbonising heat in homes which is essential to meet local and national Net Zero ambitions.
Chair of the county council's Environment and Green Investment Committee, Councillor Lorna Dupré, said:
"Climate change is one of the greatest challenges of our time. It is vital that we reduce our greenhouse gas emissions and work toward a net Zero Cambridgeshire by 2045.

"To achieve this virtually all heating in our homes and in non-domestic properties needs to be decarbonised. Heat pumps are one of the key technologies that can achieve this. This project will help people regardless of their income to consider more green technology, make heat pumps more affordable for residents and enable large scale deployment.

"We'll be engaging with Friday Bridge residents in June and information will be published on Cambridgeshire's Action on Energy website https://www.actiononenergycambs.org/ nearer to the time."
Councillor Sam Hoy, Fenland District Council's Cabinet Member for Housing, said:
"Heat pumps can be more energy efficient than gas boilers, and can be cheaper to run in properties whose design features are such they can benefit from this sort of heating.  I'm pleased this funding has been secured to explore ways and means of rolling this out to homes in Fenland which might benefit from them, and I'm always happy to see a wider array of options available to residents."
The HPR Programme forms part of BEIS' £1 billion Net Zero Innovation Portfolio (NZIP), which aims to accelerate the commercialisation of innovative clean energy technologies and processes through the 2020s and 2030s.
Heating buildings is one of the largest contributions to the UK's carbon emissions making up 23% of the nation's emissions.